Construction Accident Attorneys Representing Injured Workers Throughout Texas & Nationwide
Construction is one of the most dangerous jobs in the country. Construction worker deaths account for one-fifth of the nation's total workplace fatalities.
Most workers have recourse to workers' compensation benefits if they get hurt on the job, while the families of deceased workers can apply for death benefits. Unfortunately, the law in Texas is not on the side of workers.
If you have been injured in a construction accident or your loved one was killed on the job, you may need to explore additional legal options to recover compensation. Patrick Daniel Law can help.
Award-winning attorney Patrick Daniel is Strategic, Meticulous, and Merciless. Through negotiated settlements and trial verdicts, he has achieved significant recoveries on behalf of workers harmed by a wide variety of dangerous construction site conditions.
Please call our Houston construction accident lawyer at (713) 999-6666 today. Your initial consultation is free.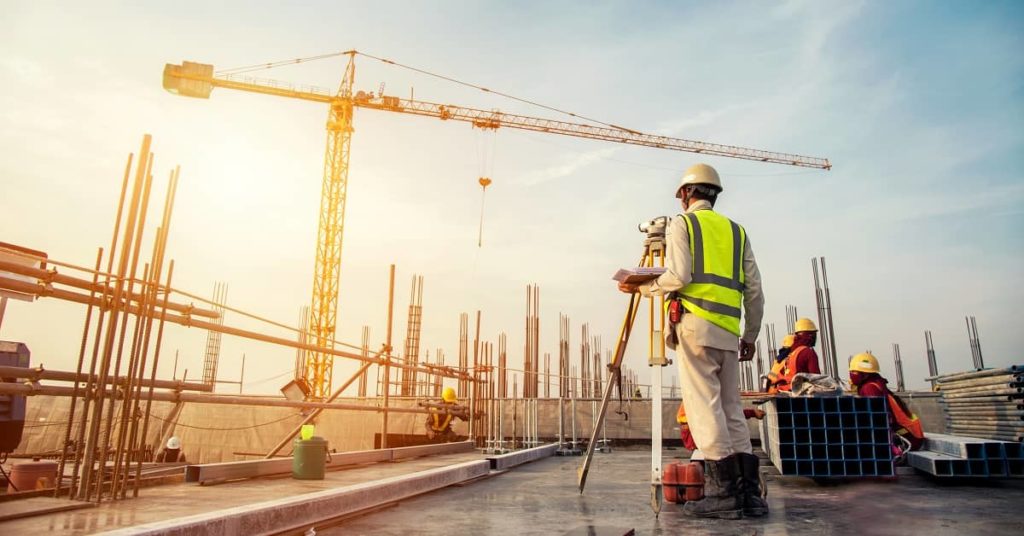 Types of Construction Accident Claims We Handle
Veteran construction workers know the dangers they face on the job site. Falls are the biggest hazard in construction work, accounting for the most worker deaths. Lack of fall protection is also the most common safety citation issued by OSHA.
If you work in construction and suffered a fall (or your loved one died as a result of a fall on a construction site), Patrick Daniel Law can help. Our firm also has experience handling claims involving accidents, injuries, and deaths caused by electrocution, hazardous chemicals, and more:
Scaffolding Accidents
Scaffolding is used at construction sites throughout Texas for workers to perform jobs at heights. When it is built improperly or constructed out of substandard materials, the risk of accidents involving scaffolding is high.
Common types of scaffolding accidents include:
Falls from scaffolding: All scaffolds should have guardrails to protect workers from falling when they are high above the ground. Missing and poorly constructed guardrails (as well as faulty harnesses and other gear) can cause workers to fall. Workers may also fall due to slippery or uneven walkways on the scaffold, trip over tools and other equipment, etc.
Objects falling from scaffolds: Though falls are the leading cause of death on construction sites, many workers are also killed each year from being struck by falling objects. Scaffolds extend many stories into the air. When tools, equipment, materials, and other objects fall from such a height, workers in the path of the falling object can sustain severe head trauma and other injuries.
Electrocution: Foremen and project managers always need to be aware of overhead power lines as construction progresses. If scaffolding is erected without accounting for the swaying of power lines, workers on the scaffold may be electrocuted if the overhead wires come into contact with the structure or workers at heights.
Scaffolding collapse: One of the most serious types of scaffolding accidents, collapses are often caused by faulty construction and excess weight. A collapse may affect only one section of planking on the scaffold, causing workers in that area to fall, or the entire structure may collapse. In the latter case, workers on the scaffold as well as those on the ground may be seriously injured or killed.
Multiple legal issues may be involved in a scaffold accident. Our Houston construction accident lawyer at Patrick Daniel Law investigates the construction of the scaffolding, the quality of the materials, and other factors to determine who is responsible.
Aerial Lift Accidents
Faulty design and manufacturing can turn the tools and equipment construction workers use every day into an accident waiting to happen. Aerial lifts are one of the machines on a job site most prone to failure.
Telescopic and articulating boom lifts move workers and materials to high and difficult-to-access areas. A telescoping or articulating hydraulic arm lifts a bucket that serves as a mobile elevated platform for workers to perform jobs at heights.
Despite their utility, these aerial lifts are subject to a number of serious safety issues.
Patrick Daniel Law is currently investigating defective product claims involving Genie boom lifts. Genie recently issued a consumer alert for select telescopic boom lifts due to a risk that the bolts connecting the rotating turntable to the mobile base may become unsecured. Loose bolts can cause the lift to tip over and fall and/or collapse.
Other safety concerns construction workers face when working on boom lifts include:
Overloading: Excess and poorly distributed weight on an aerial lift can cause the boom to fail. Workers may fall off the platform, or the bucket could fall to the ground.
Tipping: Tip-over accidents can also occur if the platform is overloaded or off-balance. Workers in the bucket may be thrown from the lift as it tips. A falling lift is also a danger to workers on the ground, particularly if the boom is fully extended.
Lack of training: Both OSHA and private companies offer affordable certification courses for workers to operate aerial lifts effectively and safely. Unfortunately, many construction companies and contractors choose to hire untrained and inexperienced workers to handle these machines. This lack of knowledge and practical experience can lead to a wide range of operator errors resulting in aerial lift accidents.
Scissor lifts are another type of machine commonly involved in construction accidents. These lifts allow workers to reach heights through a series of interlocking struts (the shape resembles a pair of scissors).
One of the most common mistakes with scissor lifts is using them on uneven surfaces. A precariously balanced lift may tip over or cause workers to fall from the platform. Inclement weather and high winds can exacerbate the danger.
Explosions and Burns on Construction Sites
Burns are a very common injury among construction workers. From hot metal to the beating sun, skin damage is practically guaranteed.
Most burns on construction sites are treatable with first aid. However, in extreme cases construction workers may suffer severe burns and other serious injuries due to accidents involving fires, explosions, and more.
Some of the most common causes of fires and explosions on construction sites include:
Overheating of power tools, machines, and heavy equipment
Sparks from welding and other construction activities
Improper electrical wiring and mismanagement of power on the job site
Ruptured gas lines from digging, excavation, etc.
Improper storage of fuel, chemicals, and explosive materials
Fuel geysering – defects in construction equipment can cause a jet of fuel to spray out when the fuel cap is removed
Negligence on the part of workers, including careless disposal of cigarettes, cooking on the construction site, etc.
Many of these accidents could be prevented through proper fire mitigation (i.e., building a firewall and installing fire extinguishers on the job site) and effective training and supervision of workers. Unfortunately, supervisors, contractors, and others do not always take precautions to reduce the risk of fires and explosions on construction sites.
Our construction accident lawyer can file a claim on your behalf if you suffered injury or lost a loved one due to negligence in the storage and handling of combustible materials, defects in tools and equipment on the job site, and other issues.
Common Types of Construction Injuries
Injuries are a common occurrence on construction sites. Those who work in construction for a long time often have blisters, calluses, and even a few scars they sustained on the job.
However, there is a difference between the everyday cuts and scrapes and accidents that result in serious and catastrophic injury. Construction workers may suffer the following in accidents on the job site:
Injuries to the neck and back
Bone fractures
Severe lacerations
Amputation injuries
Crush injuries
Damage to internal organs
Permanent nerve damage
Eye injuries
Impalement
Many of these injuries can lead to lifelong disability that affects the worker's physical health, emotional well-being, and financial resources. Family members of an injured or deceased construction worker can be left reeling by the impact of the accident.
In spite of the challenges injured construction workers and their loved ones face, employers and insurance companies often dispute fault for on-the-job accidents. Our experienced Houston construction accident lawyer can overcome these challenges by thoroughly investigating how your injury occurred and hiring leading experts who can testify as to the severity of your injury and the subsequent damages.
Who Is Liable for a Construction Accident?
If your employer has workers' compensation insurance, liability is generally not at issue in your claim. Workers' compensation is a no-fault system. You do not have to prove fault in order to claim benefits.
Unfortunately, Texas does not require employers to carry workers' comp insurance. If your employer is uninsured, you will need to prove fault for the construction accident to recover compensation.
Multiple parties can be held liable in a construction accident claim, including:
Your employer: Workers retain the right to sue when an employer opts out of workers' compensation insurance. To recover compensation, you must prove that your employer's negligence resulted in the construction accident. Common examples of employer negligence include:

Failure to train workers to use equipment on the job site
Failure to provide workers with proper safety equipment
Negligent supervision of workers
Negligent maintenance of machines, heavy equipment, and vehicles
Disregarding safety guidelines issued by local and state authorities and OSHA

Contractors and other third parties: Many construction projects require the efforts of multiple workers and companies. Errors on the part of a general contractor or other party responsible for directing the work can lead to construction accidents. As with employers, contractor negligence can take many different forms, from choosing substandard materials to negligent supervision to failure to supervise and direct the workflow safely.
The owner of the property: In some cases the owner of a property that is under construction will supervise and direct the work being performed. Workers who are injured in accidents on the property may have a claim if they can prove that the negligence of the owner resulted in unsafe conditions.
Product manufacturers: Multiple companies may be involved in designing a product, assembling it, and bringing it to market. A defective product lawyer can investigate all of the parties in the supply chain to determine how and when the defect originated. You may have a claim against multiple parties if a defective tool, machine, scaffold, or other product caused the accident.
Liability is a complex issue in construction accident claims. If you have been injured on the job or lost a loved one at work, you should be able to focus on recovery, not investigating how the accident occurred.
Patrick Daniel Law is here to help. We perform meticulous investigations, identify the liable parties, and develop effective legal strategies to hold those at fault accountable and pursue the compensation our clients deserve.
What Compensation Can I Recover for a Construction Accident?
The amount of damages you pursue in a construction accident claim should reflect your actual losses. You may be entitled to recovery of the following after suffering injury in a construction accident:
Medical expenses (both current bills and the anticipated cost of treatment, rehabilitation, etc. in the future)
Lost income
Loss of earning capacity (the loss of income in the future)
Costs related to travel for medical care, household services, assistive devices, and more
Pain and suffering
Mental anguish
Scarring and disfigurement
Disability
Loss of consortium
Damages in a wrongful death claim may be awarded to the worker's estate and surviving family members. If you lost a relative in a construction accident, you and your loved ones may be entitled to compensation for losses such as funeral and burial/cremation expenses, loss of financial contributions, loss of support and services, loss of companionship, pain and suffering, and more.
Should I File for Workers' Compensation After a Construction Accident?
If your employer has workers' compensation insurance, it is in your best interest to file a claim. Benefits are often available much faster and with fewer challenges than what you face in bringing a claim for personal injury or wrongful death.
However, workers' comp benefits only cover a portion of your losses from the construction accident.
Insurers pay all medical bills related to the workplace injury. Workers may also recover some of their lost wages through the following income benefits:
Temporary income benefits (TIBs): Available if your injuries render you partially or completely unable to work for more than seven days. TIBs cover 70 percent of your average weekly wage (minus any wages you earn if you are able to work in a reduced capacity).
Impairment income benefits (IIBs): Covers 70 percent of your average weekly wage. The length of time you receive IIBs depends on the percentage of impairment as assessed by an independent medical practitioner.
Supplemental income benefits (SIBs): Workers who have an impairment rating of 15 percent or higher and (a) are unable to work or (b) return to work but earn less than 80 percent of their average weekly wage are eligible for SIBs covering up to 80 percent of the income they made each week prior to the accident.
Lifetime income benefits (LIBs): LIBs cover 75 percent of your average weekly wage if you suffer certain qualifying injuries in a work accident.
In the event of a fatal construction accident, workers' compensation death benefits pay spouses, children, and dependent family members 75 percent of a worker's average weekly wage. Up to $10,000 in burial benefits are also available.
Workers' comp benefits can help construction workers and their families cover many of the costs associated with an on-the-job accident. However, no benefits are available for the loss of earning capacity, pain and suffering, and other losses.
It is important to consider all of your legal options in the event of a construction accident. Contact Patrick Daniel Law to discuss your case for free.
What to Do After a Construction Accident
The aftermath of a construction accident is overwhelming. Although ideally you would have time to take photos of the area and speak to witnesses (i.e., coworkers, bystanders, etc.), your health and safety should be your number-one priority.
If your employer has workers' compensation insurance, information about your rights and responsibilities should be posted prominently somewhere in the workplace. To make a claim, you should do the following:
Seek medical attention: Don't assume you can simply "shake it off" after an on-the-job injury. If you have been seriously hurt on a construction site, a coworker or supervisor should call 911 or take you to the emergency room ASAP.
Report the accident to your employer: Workers in Texas have 30 days to notify an employer of an injury sustained in the workplace. Although someone in authority may already be aware of the accident, it is crucial to make an official notification (generally in writing).
Look for paperwork from DWC: The Division of Workers' Compensation (DWC) is the government agency that administers workers' comp benefits in Texas. When employers file an insurance claim for a workplace accident, the DWC distributes a packet with forms and information to the injured employee. You will need to complete DWC Form-041 as part of your workers' compensation claim.
Keep all medical appointments: Employers and their insurers direct care for injured workers. Your benefits are contingent on attending all appointments with doctors, physical therapists, and other healthcare providers. Be sure to mention that your care is related to a workplace injury so the bill will be covered.
Contact an attorney: Workers who suffer minor injuries and miss little to no work generally do not need legal counsel. However, if you are seriously injured in a construction accident, you may face a number of challenges getting the full benefits you deserve. It is also important to speak to a lawyer as soon as possible if your workers' compensation claim is denied.
If your employer does not have workers' compensation insurance, you will need to determine if you have the right to sue. Our knowledgeable construction accident attorney and compassionate team stands ready to answer your questions, discuss your options for filing a claim, and mercilessly pursue the compensation you deserve.
Contact a Construction Accident Lawyer in Houston Today
Patrick Daniel is an award-winning trial attorney with extensive experience serving injured workers and their families. He has been recognized by America's Top 100 High Stakes Litigators in the area of construction litigation.
Litigation – i.e., taking cases to trial – is often necessary in construction accident claims to obtain full compensation for serious injury and wrongful death. For this reason, Patrick Daniel Law prepares every case as though it will go to court.
If you have been injured on the job, you should not have to settle for less. Your recovery and the future of your family depends on it. Hiring an experienced construction accident attorney can mean the difference between "getting by" and getting what you need and deserve.
Please contact Patrick Daniel Law by calling (713) 999-6666 today for a free case evaluation. Our Houston construction accident lawyer serves clients throughout Texas and nationwide.